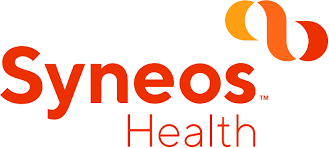 Syneos Health
Updated: Yesterday
Location: France-Europe – FRA-Client-Based, France
Job ID: 22010984
Description
Here at Syneos Health, we are looking for a CRA II to work sponsor dedicated to a Top Pharma. You will have the chance to work in exciting Phase II/III studies in oncology. This position is based in Paris Office / Hybride with many Home Based days
As a Key Member of the Clinical Team, you will be responsible for all Clinical Monitoring activities following study guidelines, SOPs and applicable Regulations.
Key Responsibilities:
Develop strong site relationships and ensures continuity of site relationships through all phases of the trial.
Perform clinical study site management/monitoring activities in compliance with ICH-GCP, Sponsor SOPs, Local Laws & Regulations, Protocol, Site Monitoring Plan and associated documents.
Gain an in-depth understanding of the study protocol and related procedures.
Perform remote and on-site monitoring & oversight activities
Conduct site visits including but not limited to validation visits, initiation visits, monitoring visits, close-out visits and record clear, comprehensive and accurate visit & non-visit contact reports appropriately in a timely manner.
Collect, review, and monitor required regulatory documentation for study start-up, study maintenance and study close-out.
Communicate with Investigators and site staff on issues related to protocol conduct, recruitment, retention, protocol deviations, regulatory documentation, site audits/inspections and overall site performance.
Support and/or lead audit/inspection activities as needed.
Manages and maintains information and documentation in CTMS, eTMF and various other systems as appropriate and per timelines.
Qualifications
Qualifications:
Ability to travel domestically and internationally approximately 65%-75% of working time. Expected travelling ~2-3 days/week.
Min. 2 years of direct site monitoring experience in a bio/pharma./CRO.
Master Degree in Sciences or Biology or Clinical Research
Excellent understanding and working knowledge of clinical research, phases of clinical trials, current GCP/ICH & country clinical research law & guidelines.
Excellent understanding of Global, Country/Regional Clinical Research Guidelines and ability to work within these guidelines.
Demonstrated ability to mentor/lead
Hands on knowledge of Good Documentation Practices
Proven Skills in Site Management including independent management of site performance and patient recruitment
Demonstrated high level of monitoring skill with independent professional judgment.
Ability to understand and analyze data/metrics and act appropriately
Good IT skills (Use of MS office, use of various clinical IT applications on computer, tablet and mobile devices) and ability to adapt to new IT applications on various devices.
Fluent in French and English (verbal and written) and excellent communication skills, including the ability to understand and present technical information effectively.
Benefits
Competitive remuneration package with excellent benefits
Commitment to your development and training, with the opportunity to progress your career within a market leading and innovative organization
Opportunity to work within a successful and rewarding environment
Are you interested?
If you are interested in this role and you believe you would be the right fit, we would be more than happy to hear from you. You can apply online.
To find out more about our company and search and apply for other open jobs please visit our website https://www.syneoshealth.com/
#LI-ZB1
About us:
Why Syneos Health? Join a game-changing company that is reinventing the way therapies are developed and commercialized. Created through the merger of two industry leading companies, INC Research and inVentiv Health, we bring together more than 24,000 clinical and commercial minds to create a better, smarter, faster way to get biopharmaceutical therapies into the hands of patients who need them most. Evolve in a global company that is always looking for ways to work smarter and more efficiently as the only fully integrated Biopharmaceutical Accelerator. You'll be supported with comprehensive resources based on today's emerging technologies, data, science and knowledge – instead of practices from the past. Teaming with some of the most talented professionals in the industry, you'll gain exposure and work in a dynamic environment to over-deliver and outperform.
Disclaimer:
Tasks, duties, and responsibilities as listed in this job description are not exhaustive. The Company, at its sole discretion and with no prior notice, may assign other tasks, duties, and job responsibilities. Equivalent experience, skills, and/or education will also be considered so qualifications of incumbents may differ from those listed in the Job Description. The Company, at its sole discretion, will determine what constitutes as equivalent to the qualifications described above. Further, nothing contained herein should be construed to create an employment contract. Occasionally, required skills/experiences for jobs are expressed in brief terms. Any language contained herein is intended to fully comply with all obligations imposed by the legislation of each country in which it operates, including the implementation of the EU Equality Directive, in relation to the recruitment and employment of its employees.
Share this job
ARC Senior – Télétravail ou basé au bureau Paris